Dear Fruit Grower Community,
By the time you read this, I will have retired from my 24-year career in fruit pathology at UW-Madison. As I was cleaning my office I came across notes from the mid 1990s about powdery mildew showing up on a new apple variety called "Honeycrisp." I found programs from when the Wisconsin Fresh Fruit and Vegetable Conference had just three tracks (Apple, Berry, and Vegetable) and only two or three women speakers over a span of three days. Honeycrisp is now a household word (but it still gets powdery mildew!), the WFF&V conference has five tracks and attendance has doubled since 1995, and there are about equal numbers of men and women growing fruit and doing research and extension. It truly has been a privilege to have had a front row seat to witness so many exciting, positive changes in Wisconsin's fruit industries. While I am relinquishing my front row seat, I stand by eager to see what will come next.
I am extremely grateful for the support that the fruit growing community in Wisconsin has provided for my research and extension programs over the years. I will fondly remember your kindness and good humor, and I will always admire fruit growers' resilience no matter what Mother Nature throws at you! Regarding fruit diseases, I know that I leave many important questions unanswered, but I am confident that the next generation of researchers will rise to the challenge.
In retirement I look forward to vacations without checking email or phone messages (for starters, sailing Lakes Michigan and Huron with my husband in August; visiting Ireland with my family in October), reading in bed on rainy mornings, and doing something about my home's 1961 bathrooms. After that, I'm not sure, but I suspect I won't be able to resist a freshly picked strawberry, crisp fall days in an apple orchard, and a taste of Wisconsin wine, which just gets better all the time.
I wish you all a safe and bountiful harvest this fall!
With warmest regards,
Patty McManus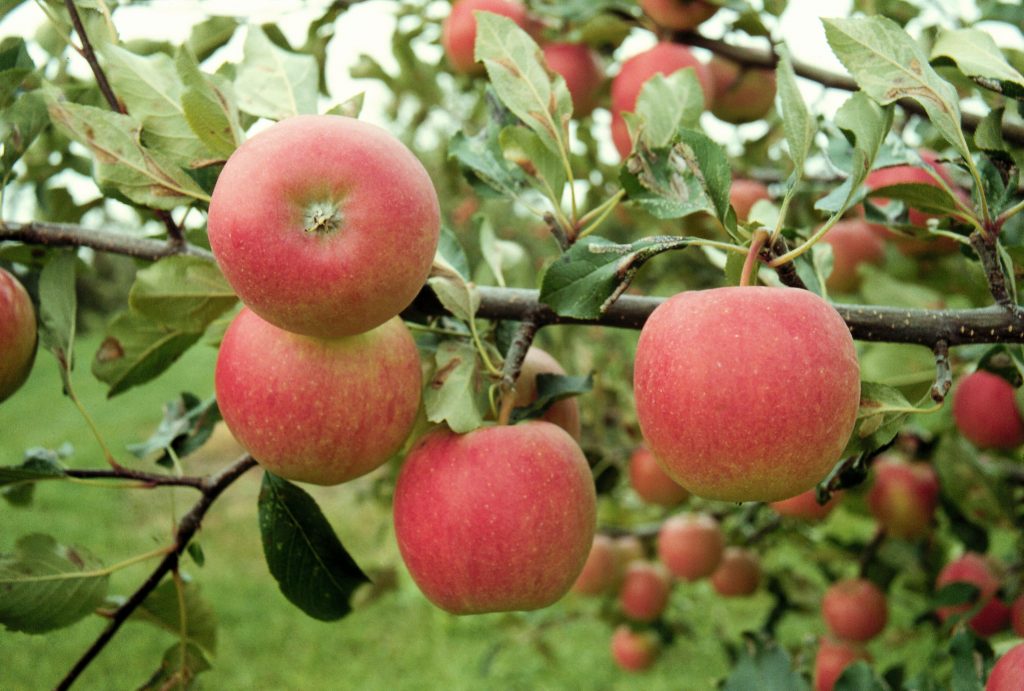 This article was posted in
Apples
,
Grapes
and tagged
Honeycrisp
.