Cranberries: Observations from the Field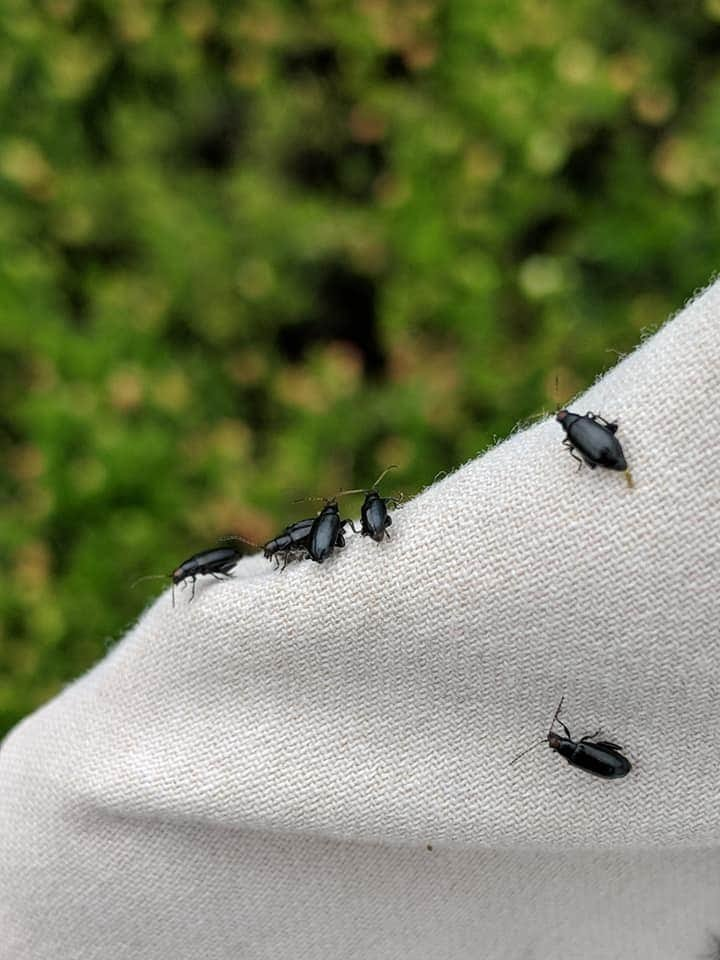 We saw our first Cranberry Flea Beetles the week of July 6 it wasn't until July 16 that we reached economic thresholds (ET). We determine ET based on sweep net counts and feeding on the cranberry vines. So far, the pressure in the areas that grower cooperators applied Nematodes is noticeably less. For example, we are only sweeping single digits in those historic hot-spots while other hot-spots on the property have 30+ flea beetles in a series with feeding on the vines. These are great preliminary observations! Shawn Steffen and his technician will work on the actual data collecting and specifics.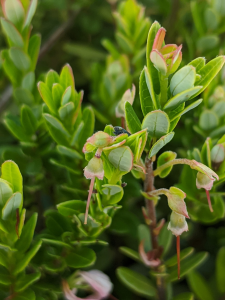 As you may know, blunt-nosed leaf hoppers (BNLH) have been popping up in Central Wisconsin. When they are at high populations, we observed that their feeding can cause crop reduction. Some growers have acted against them. Other growers with low numbers of BNLH but flea beetle present and they treated the third and fourth week in July. With these treatments we have seen Diazinon, Actara and Imidan work against BNLH, at the field level. We are continuing to learn more about this new "old" pest.
In the coming weeks, be aware of your market's pre-harvest intervals and their necessary time for pesticide screening. Mark "last day use" on a calendar for pesticides you usually use around this time.
We are only a couple months away from harvest!
This article was posted in
CCMJ
,
Cranberry
,
Insects
and tagged
Blunt Nosed Leaf Hopper
,
CCMJ
,
Cranberries
,
Cranberry Flea Beetle
.