Alternative Berry Production Systems Webinar Series 2021
We're excited to present our lineup for the 2021 Berry Webinar series between University of Minnesota Extension and University of Wisconsin-Madison Extension! Please join us for a series of virtual grower meetings about alternative and organic berry production systems for the Midwest.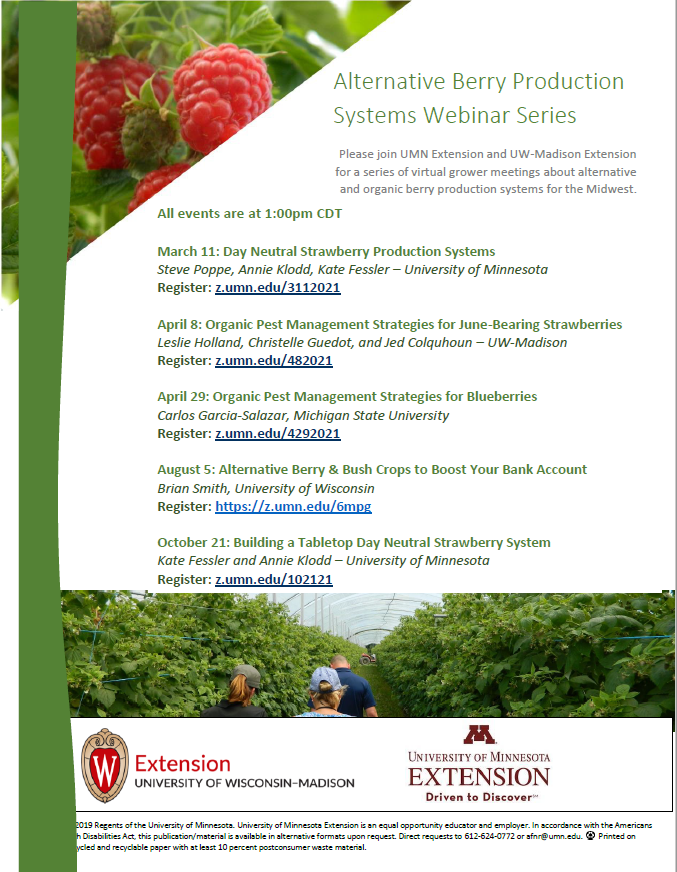 This article was posted in
Berries
,
Other News and Resources
.