Grower Update: Cranberry Lake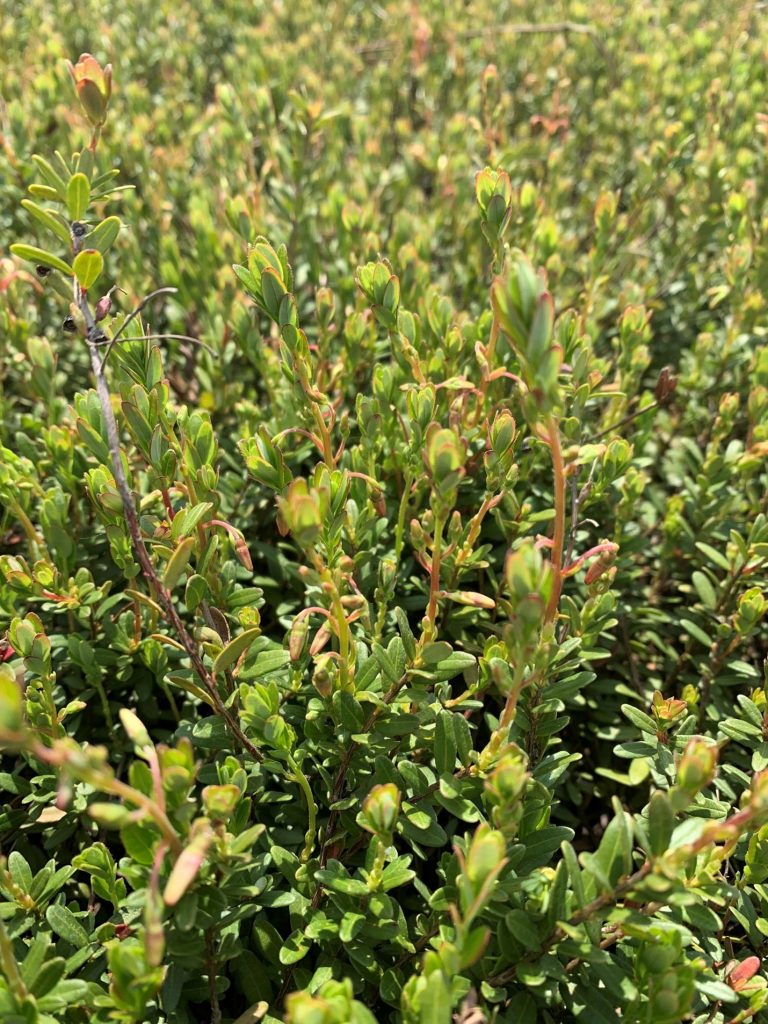 Window of application for first insecticide was mid-last week to mid-this week (June 2-9).  It is important to be mindful of oil-based chemicals and adjuvants in the heat, or when tender growth is present.  Stevens and GH1 varieties have 1½"-2" of growth with hooks pulling away from the stem.  Some beds will be in full hook by the end of the week.  It is still too early to apply fertilizer.
A note on fungicides.  Research has shown that if only one fungicide is going to be applied, the best timing for control is during bloom.  Personally, I do not like to make any type of pesticide application during bloom or when bees are present.  If you plan on using fungicides, I recommend two applications; one application at full hook before the bees come in and one application at fruit set when the bees leave.  While it may be counter intuitive to say it is more eco-friendly to make two applications as opposed to one, I believe in this case, it is.  If I'm at a buffet and there is something disgusting in the food, I won't eat.  Bees feel the same way, and while I cannot prove what the impact of spraying fungicides when the bees are flying is, it just seems like common sense to me to leave the bees alone when they're trying to make us money.
This article was posted in
Cranberry
and tagged
Cranberries
,
cranberry
,
grower update
.