Three Years' Growth at WCRS Breeding Plots
Juan Zalapa and his team are proud of the diversity they've been able to plant at the Wisconsin Cranberry Research Station. In three years of planting, they have planted a total of 3750 individual plants. These represent 2,933 experimental clones and 697 Stevens clones as controls. The experimental controls are a robust collection: they include natural diversity (wild selections from Wisconsin, Michigan, and Minnesota) in addition to older and traditional cultivars. The fruits of Dr. Zalapa's labor are included as well: many crosses (Stevens x Yellow Bell; other red x yellow crosses; Murphy's Green x high anthocyanin leaf plants; Pilgrim x Ben Lear, Pilgrim x Stevens, Pilgrim x HyRed, Pilgrim x LeMunyon, Stevens x Ben Lear, Stevens x, BL-8; #35 x HyRed, #35 x WSU108; HyRed x WSU108) along with selfs of DP14, DP17, Sweetie, Sundance, HyRed, Ben Lear, and Pilgrim.
More crosses are being worked on at the lab and are looking forward to their new home, including several crosses from #35, an unnamed cross from the 1940s USDA breeding program which is a parent of many popular modern cultivars.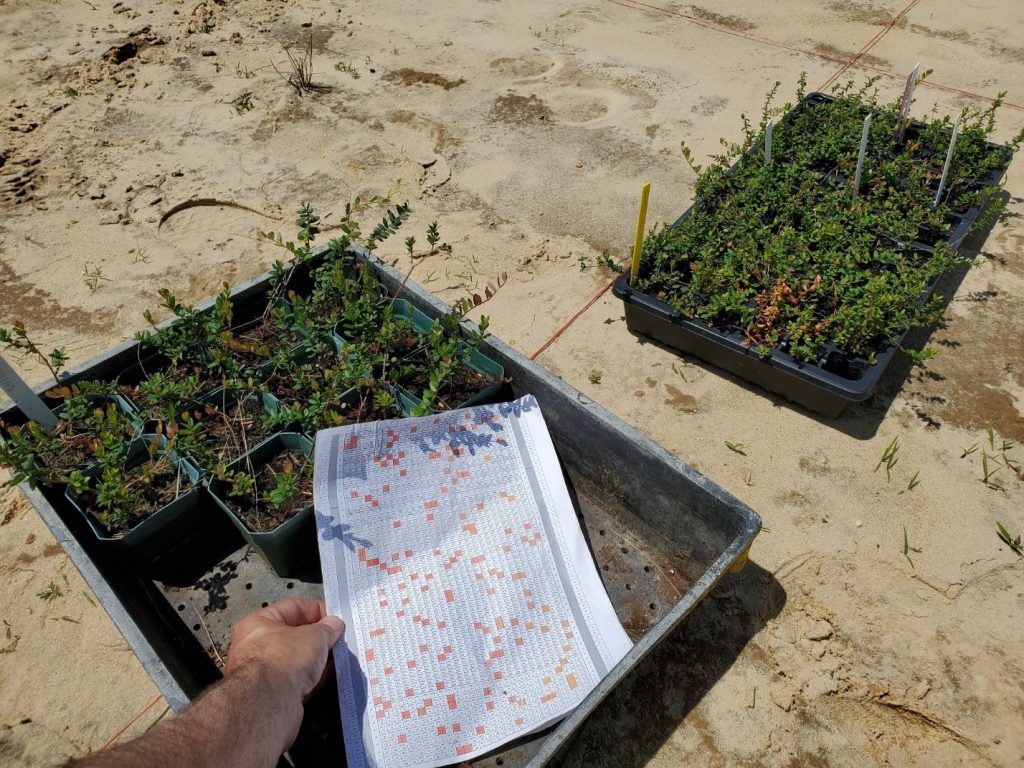 This is a recap of Dr. Zalapa's presentation at the April 21, 2022 Mini Clinic, prepared by Allison Jonjak.
This article was posted in
Cranberry
and tagged
Cranberries
,
cranberry breeding
,
Juan Zalapa
,
WCRS
,
Wisconsin Cranberry Research Station
.