Spotted wing drosophila populations are increasing
Populations of spotted wing drosophila (SWD; Figure 1) are ramping up in Southern Wisconsin. We are only monitoring with one trap this summer as part of a study led by graduate student Hanna McIntosh on using mulches to manage SWD and improve fruit quality in raspberry. The number of flies (males and females combined) per week increased drastically in the last 2 weeks (table below) and infestation of fruit has been reported across the state.
| | |
| --- | --- |
| Date | Number of SWD flies |
| 6/27/19 | 1 |
| 7/5/19 | 30 |
| 7/12/19 | 24 |
| 7/17/19 | 194 |
| 7/26/19 | 373 |
Susceptible crops should be protected with a cover spray and recommendations can be found in the Midwest Spray Guide. If you find larvae in your fruit, cultural control practices that include removal of infested and overripe fruit on the plant and off the ground, and destroying the compromised fruit, as well as shortening harvest schedule to every 2 days should be implemented. Refrigerating fruit will slow down the development of immature stages. For organic production, please see this previous article and this comprehensive organic management publication.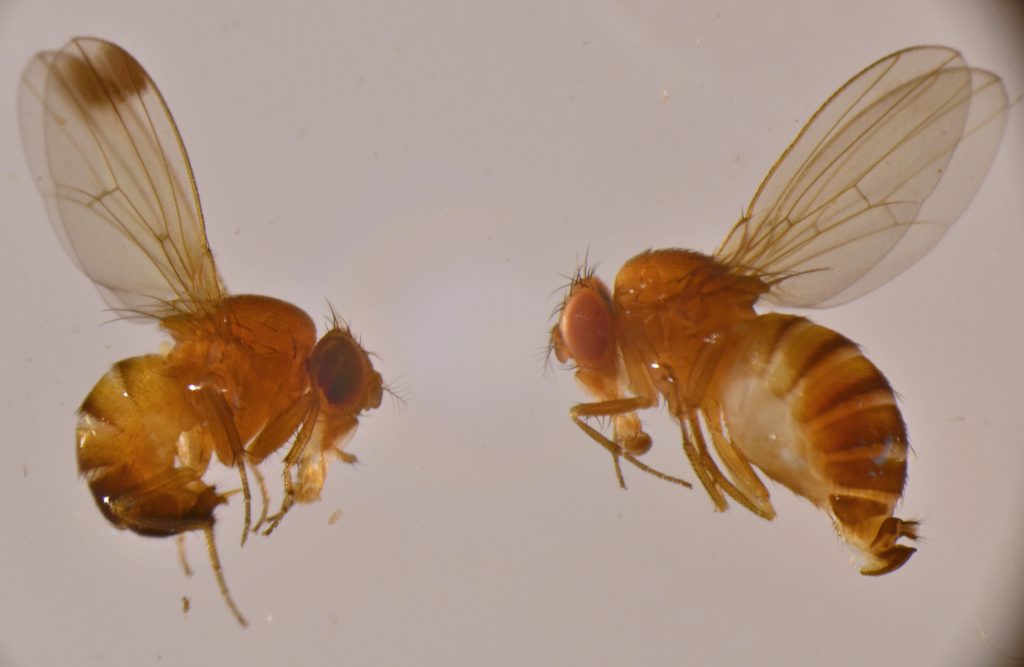 Happy growing season!
This article was posted in
Berries
and tagged
SWD
.