Brian Smith is a professor of Horticulture and State Extension Commercial Fruit Specialist at the University of Wisconsin-River Falls. He teaches advanced fruit and vegetable production courses & Intro to Plant Science at UWRF and works with commercial fruit growers across the state to improve their profitability. Dr. Smith is also director of a 28-acre Fruit TREE (Teaching, Research & Extension Education) facility on campus and conducts research resulting in the creation of new strawberry, grape, plum, apricot and cherry cultivars. He has grown many crops commercially in South Dakota, including strawberries, watermelons, greenhouse crops and Christmas trees. Here is a report on his latest research on hybrids.
Wisconsin's relatively large fruit industry was a huge draw 30 years ago to start a fruit breeding program (Strawberries-1988, Stone Fruit-1991, Dessert Grapes-2012, Raspberries 1993 & Aronia- 2012) even though it would have to start from scratch and continue and expand with no permanent funding. Wild germplasm use and interspecific hybridization have been the primary tools to incorporate winter hardiness. All crosses are made on potted plants in the greenhouse and resulting seedlings transplanted to the field for maturation and later evaluation and selection (1-16 years later when they fruit for the first time).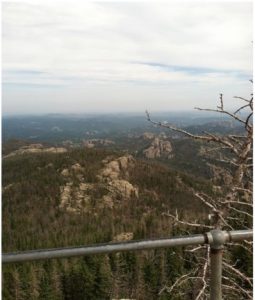 Much of the strawberry research activity over the past three winters and springs have revolved around hybridization. Using unique parental combinations and the propagation of advanced selections, we attempted to generate sufficient plants for establishing three replicated performance trials in Summers 2017, 2018 and 2019.
These replicated performance trials serve multiple purposes. First, we grow new cultivars from all over the world for adaptation and commercial feasibility for Wisconsin and the Upper Midwest. Second, we also test breeding selections from other programs. Last, the trials serve as the first formal screenings of the best selections from the UW-RF breeding program.
In 2017, we established a 4-replicate randomized complete block performance trial with 42 entries. Fourteen cultivars were established and included the industry "check" cultivars of Annapolis, Wendy, Honeoye, Cavendish, Jewel and Valley Sunset. Other newer, cultivars also established were Archer, Daroyal, Flavorfest, Lila, Galletta, Malwina, Rutger's Scarlet, Sonata and Yambu. The University of Wisconsin-River Falls Strawberry Breeding Program was the source for advanced selections also in the trial and included 06-45-5, 09-7-20-1, 09-49-2, 10-80-5, 13-85-27, 13-92-15, 13-92-94 and 14-36-4. The three numbers in these selection identifiers are: Year selection was made-numerical code for parental combination of that selection-seedling number of that progeny in the field map.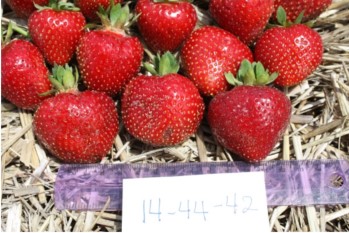 In Summer 2018, we established a 3-replicate performance trial to test multiple UWRF selections, 3 University of Minnesota selections, one Cornell University selection, and several newer cultivars released from other worldwide programs. The standard "check" cultivars were Wendy, Annapolis, Honeoye, Cavendish, Jewel and Valley Sunset. New entrants were NY02-56 (Cornell University) MNUS 796, MNUS 691, MNUS 1269 (Minnesota selections) and the rest were all from the UWRF program: RF 02-3-4, RF10-12-29, RF 10-72-42, RF 10-75-50, RF 11-25-12, RF 11-28-28, RF 13-73-4, RF 13-77-2, RF13-85-27, RF 13-88-1, RF 13-92-94, RF 14-44-42, RF 14-51-35, RF 14-65-3, RF 14-101-11, RF 16-31-34, RF 16-31-39, RF 16-35-13.
In June 2019, we established a third 4-replicate trial that consisted of the cultivars Archer, Lila, Cavendish, Flavorfest, Honeoye, Jewel, Rutger's Scarlet, Valley Sunset, Yambu and Wendy and the remaining all UWRF selections: 02-3-4, 02-14-25, 06-66-43, 09-7-9-17, 10-3-34, 10-12-29, 13-75-6, 13-77-2, 13-85-27, 13-92-92, 13-92-94, 14-36-4, 15-12-23, 15-15-15, 15-25-2, 15-25-26, 15-29-24, 15-29-77.
Our new cultivar goals include:
Frost tolerance either by plant architecture or actual bio-tolerance
Improved consumer acceptance

Size > 13g for harvest season

Firmness- > Cabot (skin and flesh)

Flavor – target of Earliglow & Jewel

Appearance – glossy, medium red; uniformity; fancy calyx
Higher yields than current big three: Honeoye, Cavendish, Jewel
Improved winter tolerance–to not only severe minimum but to fluctuating (global warming effects)
Pest tolerance or resistance

Fewer pesticide applications

Higher prices for organic
Priorities for Traits: Winter Hardiness
Sufficiently short maturity season allows time for plant to acclimate in fall
Tolerance to mid-winter cold
Tolerance to fluctuating temperatures
There have been 88,009 seedlings planted over the years, with 86,569 selected from. Approximately 2,288 seedlings were established in 2017 for evaluation in Summer 2018. Out of these seedlings, 15 selections were made in Summer 2018. In Summer 2019, we established 1,440 seedlings (poor germination) representing 65 parental combinations (progenies) to be evaluated in Summer 2020.
The Best Recent Selections are summarized as follows:
15-29-24 (Cabot x RF 02-3-4) Large, firm, glossy berries; very productive and excellent flavor
15-29-77 (Same parents as above) Very large and even more productive than its sibling; excellent flavor and vigor
15-51-7 (Canadian cv. X RF 02-3-4) Extreme vigor and health; very productive; glossy bright red globe with a mild flavor
16-23-18 (RF 13-14-29 x European cv.) Huge fruit; very late and very firm
16-31-34 (Cavendish x RF 02-3-4) Very large and very productive; firm red conic; good flavor
13-77-2 (Canadian cv. x RF 02-3-4) Midseason late; firm glossy, globe with meaty texture and very good, sweet flavor; very productive
13-85-27 (Canadian sel. x Mn sel.) Very late and very productive; firm, with excellent flavor; healthy plants
13-92-94 (Eastern cv. x RF 02-3-4) Mid-late with very good flavor; holds fruit off ground; easy picking; few fruit rots
14-34-35 (RF 04-56-54 x RF 05-50-30) Very vigorous and no leaf diseases; dark red glossy fruit with very good flavor; pronounced neck
14-44-42 (RF 10-69-5 x European cv.) Deep, glossy, red firm fruit; moderate vigor and very good flavor
14-65-3(Canadian cv. X RF 04-55-3) Amazing vigor and dark, red glossy firm fruit with great flavor
15-25-26- (RF 11-28-34 x RF 10-71-73) Extreme vigor; excellent flavor; holds fruit upright; good yield in bad year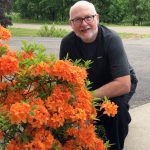 This article was posted in
Berries
.