Grape Bud Cold Hardiness Report
Bud cold hardiness refers to the ability of buds to survive cold temperatures during the dormant season. To monitor changes in bud cold hardiness, we routinely sample buds from our experimental vineyards at the West Madison Agricultural Research Station and measure their cold hardiness using a method called differential thermal analysis (DTA). Data provided in the table and graph below correspond to the lethal temperature in which 50% of buds would experience injury (LT50).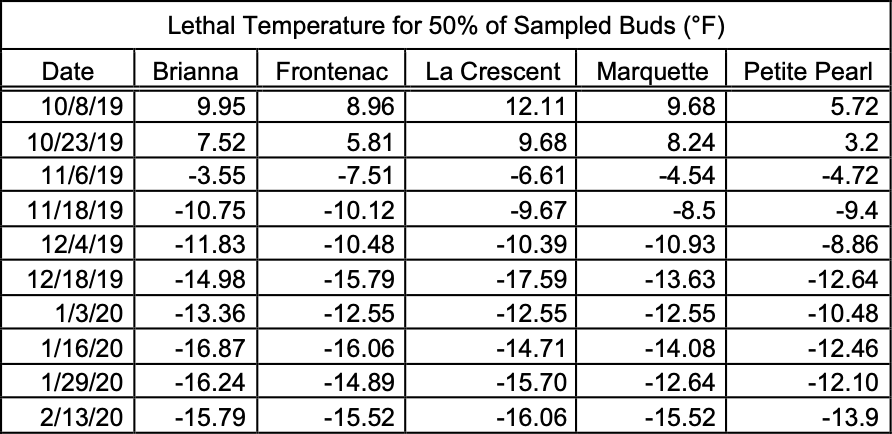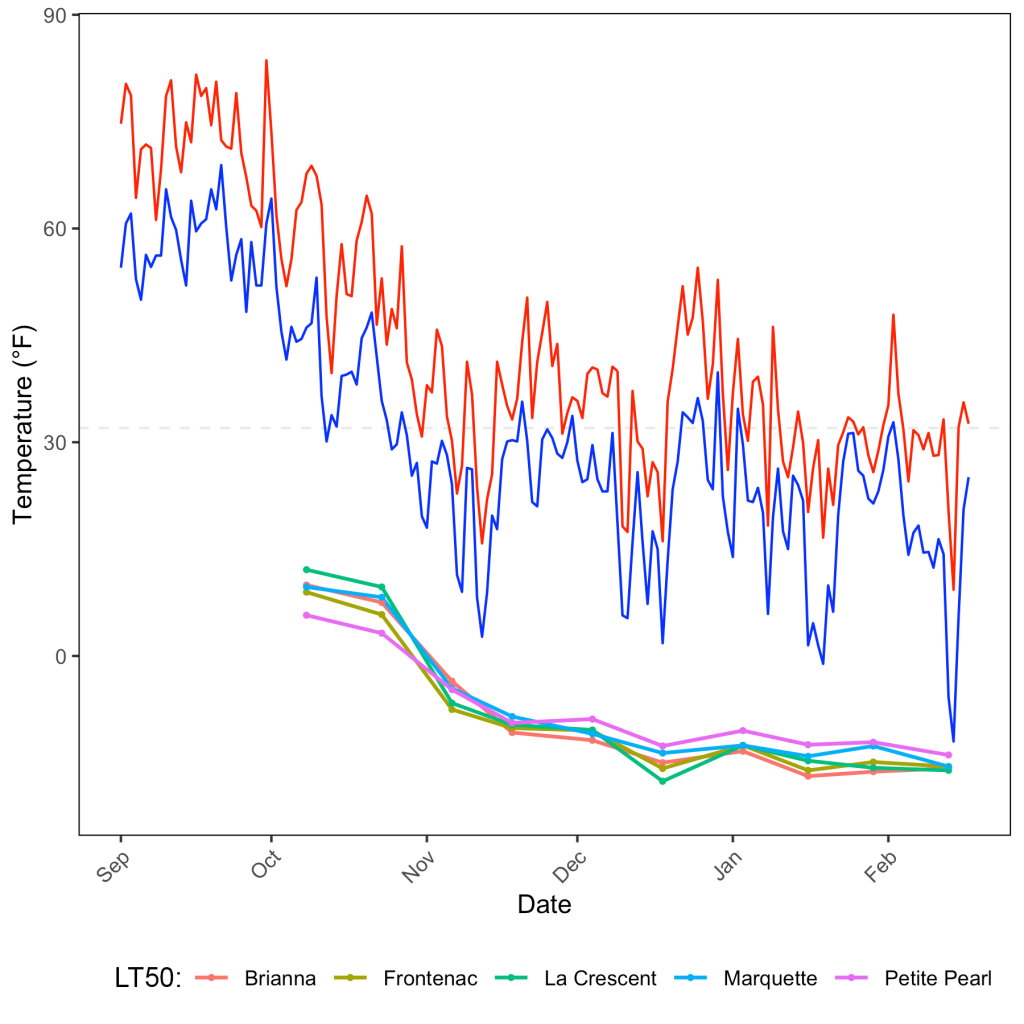 This article was posted in
Grapes
and tagged
cold climate grapes
,
cold hardiness
,
Grapes
.