Grape Bud Cold Hardiness Report – colder weather forecasted for next week
As spring progress, we have observed a significant loss of cold hardiness in grape buds mostly in the last two weeks. Next week will bring colder weather with minimum temperatures forecasted in the teens and low 20's. We have continued monitoring cold hardiness in grape buds at our experimental vineyards in West Madison Agricultural Research Station. The data provided in the table and graph below correspond to the lethal temperature in which 50% of buds would experience injury (LT50).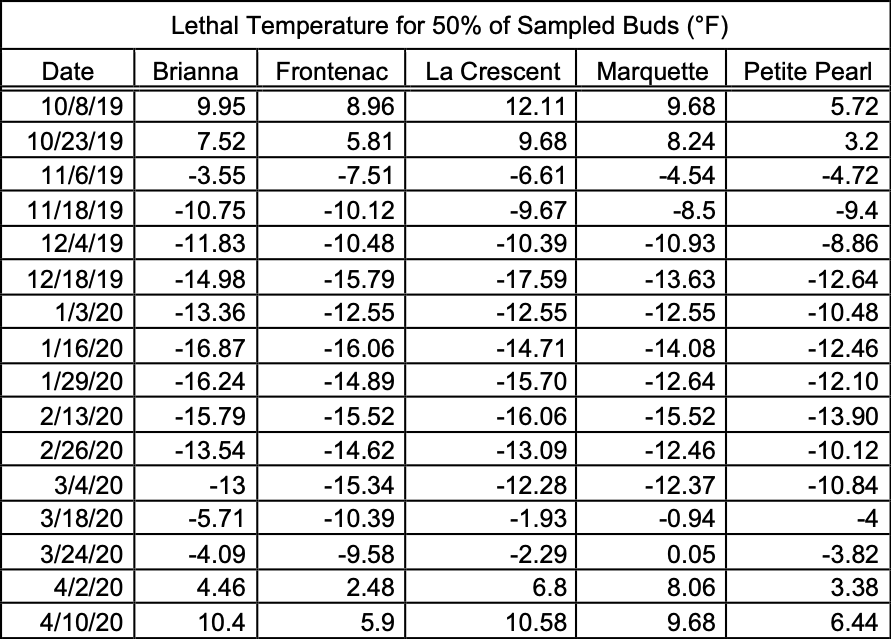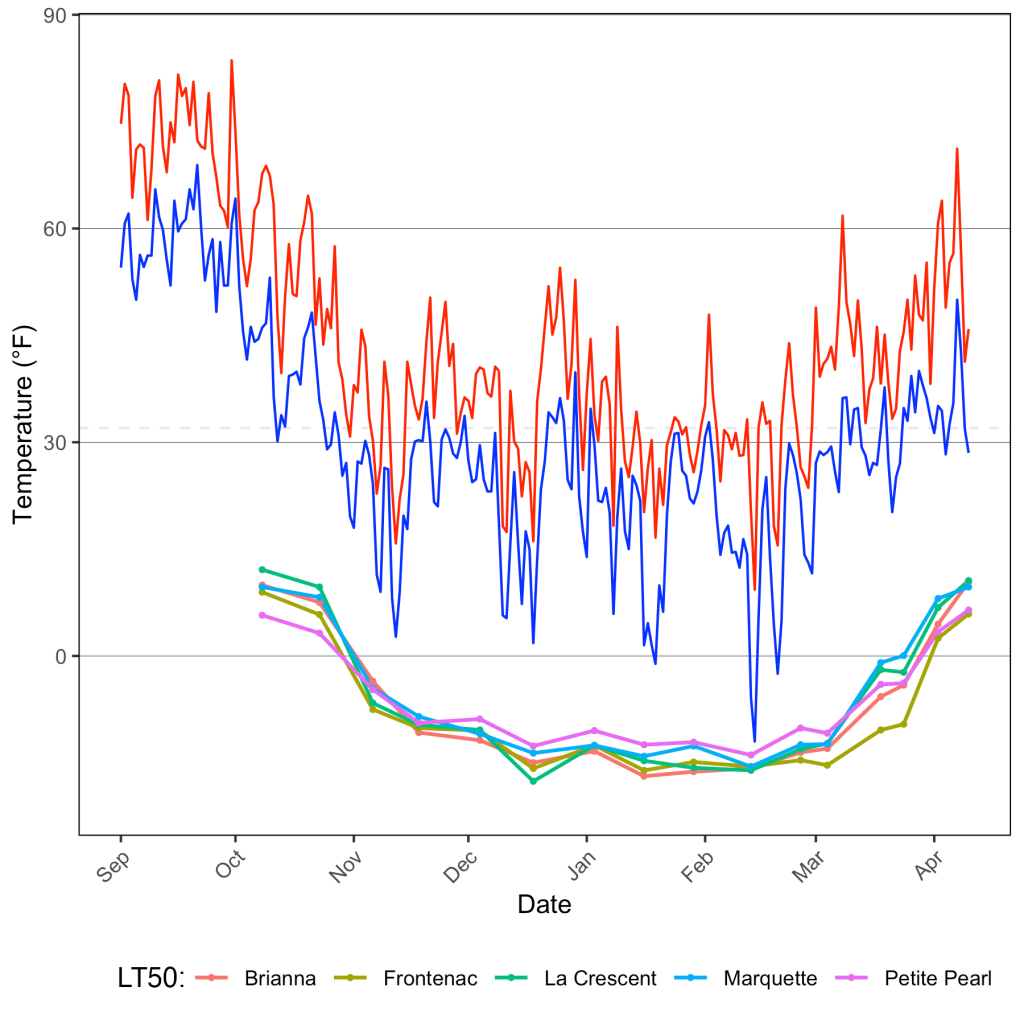 This article was posted in
Grapes
and tagged
cold climate grapes
,
cold hardiness
,
Grapes
.