Updates on Crancam—Phenotyping Cranberry Genotypes
Work continues on the Crancam project, which aims to develop a full understanding of how each cranberry cultivar's genotype interacts with its growing environment to ultimately produce the harvested crop. Objectively understanding how genetics and the environment interact (GxE) requires hundreds of thousands of measurements—and the time scales in cranberries mean that, unlike bacteria and insects, in cranberries most GxE interactions are understood as intuitions, rather than facts. The development of Raspberry Pi imaging is finally making measurements cheaper, and the Mura lab is leading the charge to collect data to support firm understandings.
Raspberry Pi imaging is desirable because of its low cost, robust features and wifi data capture. The computers can capture images (visible light or full-spectrum), temperature, light, humidity, air pressure, and more. The automated data collection does not destroy the growing crop, and can collect data on multiple plants simultaneously.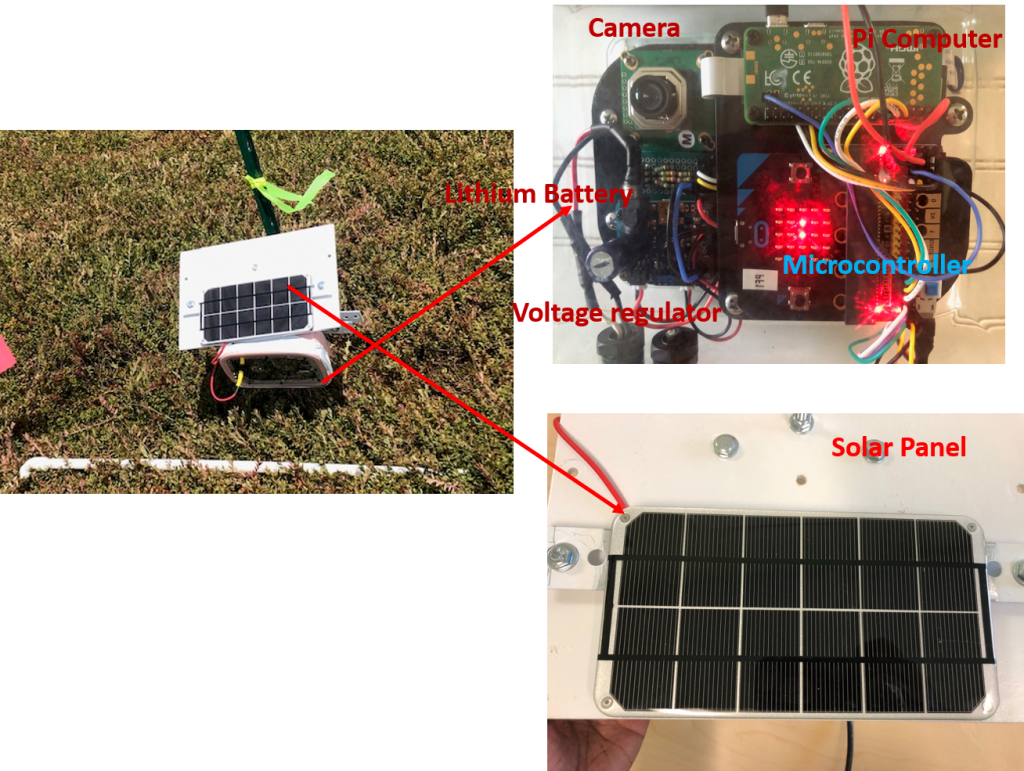 Use in Cranberries will allow us to make many decisions based on amassed and precisely measured data. Tracking the growth pattern and time frames of bud development, of flower development, of fruit and color development in each cultivar will allow precise frost management and nutrient management. Observing each cultivar's response to environmental factors like temperature, pH, and management (like nutrient timing) will strengthen our decisions more. Longer term, information will be gathered about photosynthetic behavior and radiation response. All of this information will be able to inform not only cranberry production by growers, but also will speed the breeding of improved cultivars by selecting for desired traits. Understanding the developmental time frames for each cultivar will also improve the success of cellular studies, and other physiological research in the future.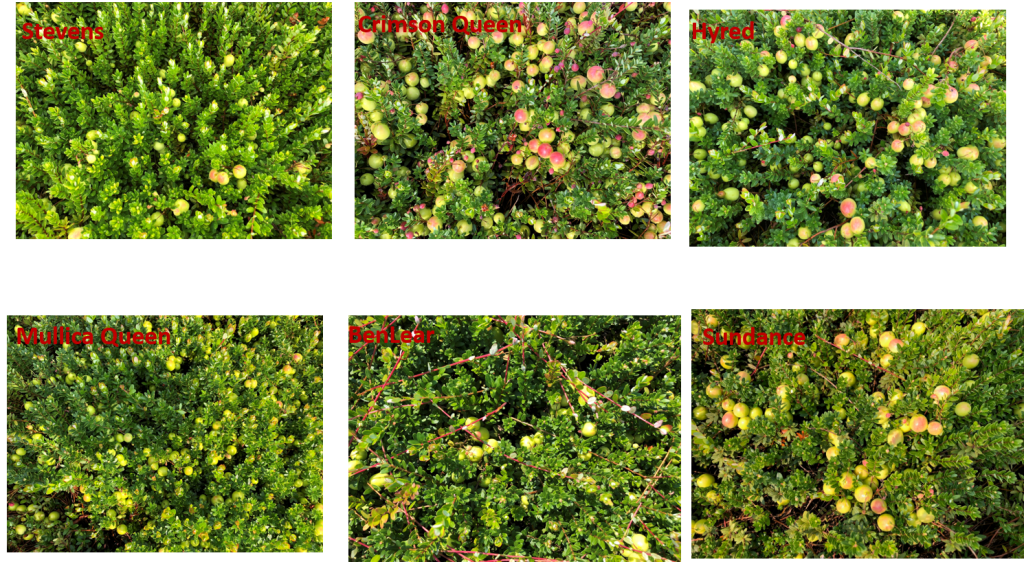 Next Steps We are already improving the Crancam to version 2.0, and will install cameras in both central and northern Wisconsin. Our future plans include improving data collection by making the images cloud-accessible and available via a web platform or cellphone app, as well as using machine learning to detect developmental stages.
Compounding Advantages The Crancam project represents investing in a solid foundation of cranberry research—to inform management for production cranberries in the short term, and to strengthen the efficiency and success of cranberry research in the medium and long terms.
This article was posted in
Cranberry
and tagged
Allison Jonjak
,
Cranberries
,
cranberry
,
Crancam
,
Jyostna Mura
.