Seedless Table Grape Production in Wisconsin
This year we started an exciting new project to evaluate several seedless table grape cultivars and some new selection from the UMN cold climate grape breeding program across Wisconsin.  During 2022 we have established trials in six locations in the state including Bayfield, Richland Center, Chippewa Falls, Sturgeon Bay, and Spooner and we will be collecting data on vine survival and growth during the initial establishment years. In the Madison location, at the West Madison Agricultural research station (WMARS), the cultivars were planted in 2019 and 2020, and this year we will be collecting yield data as well as fruit quality parameters (brix, TA, pH). Here are some beautiful pictures of some of the cultivars at veraison taken this last week of July. The WMARS station is open to the public if you are interested in visiting the seedless table grape trial, we will be hosting a field day for this project in 2023.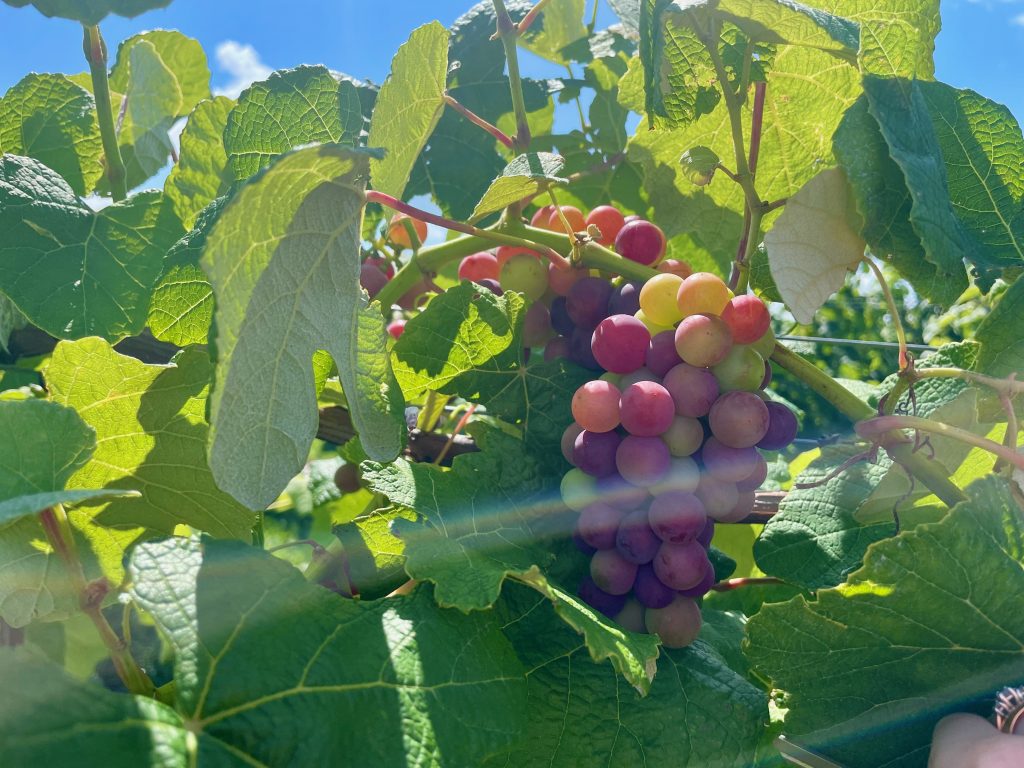 This article was posted in
Grapes
and tagged
Amaya Atucha
,
cold climate grapes
,
Grapes
,
seedless table grape production
,
seedless table grapes
,
veraison
.