Bee Productivity Observations
This is not a scientific article, and is instead observational. When I say "showing" or "observed" here, I do not mean a statistically valid scientific comparison—these are observations made in real-world conditions and should not be taken as research results.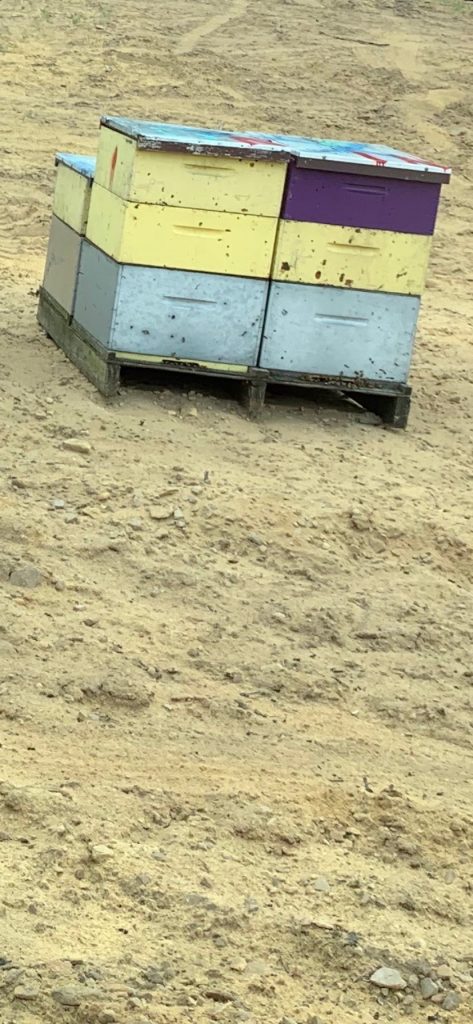 Many growers this year are observing reduced bee activity in the beds. This has been observed across regions, in marshes with typically high wild pollinator support and in marshes that typically bring in a majority of bees, and in marshes regardless of spring chemistry applications or first-round fungicide applications.
My current hypothesis is that this is likely a stress response of bees, both wild and domestic, to the drought conditions we've been experiencing throughout the state. This is my leading hypothesis because bees are showing reduced activity on clovers and buckthorns as well as on cranberries. As you know (because it's the same with cranberries), each additional stress factor an organism experiences can stack and result in poorer productivity. With the reminder that this is observational and not rooted in research, I think growers are facing two pressures: first the drought that might be hindering bee activity, and second high temperatures that may push bloom. While 2023's bloom is progressing at a more regular pace (compared with 2021 which progressed with breakneck speed), the longer our blossoms remain open, the more time the bees will have to complete pollination. So we can hope for moderate temperatures and a return of rain.
For some quick hit items that you can actually act on:
Take in bloom and out of bloom counts, and as you are counting out of bloom, also note "fruits that have definitely set." Berries that have begun to swell can reassure you that you have had successful pollination on those fruits.
Based on your % in bloom and % out of bloom, and especially if you have more later varieties, you can consider bringing in an overnight shipment of bumblebee quads. Extension cannot recommend particular brands but there are two providers of bumblebees who are Affiliate Members of WSCGA, and you have probably met them at Cranberry School or the Summer Field Days. When I checked yesterday, both of these providers have quads in stock and are able to make overnight deliveries.
Review Dr. Sandra Gillespie's talk in the November 2021 Cranberry Virtual Brown Bag. (she is the first speaker here: https://uwmadison.box.com/s/pu9tcgpc0vbe7j7jf3iiv4r3pyzeomt3 ) Gillespie reviews Pollination Deficit, and shows useful images that help identify fruit which has been incompletely pollinated.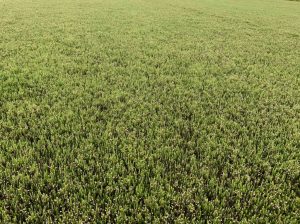 Some growers have been concerned that a product they used in the early spring has "caused" their poor bee response—so far from what many people have observed across the state, it seems to be a rough year for bees and is not likely related to any particular application that you may have made.
Dave Jones of Ocean Spray conducted a study which was published in CCMJ 35.1 (on page 3 here: https://d31n3wj3oi4lt9.cloudfront.net/wp-content/uploads/sites/36/2022/04/CCMJ_042722.pdf ) showing no difference in bee activity between beds treated with Orthene and beds not treated with Orthene. Growers with questions about their applied chemistries in association with pollinator activity are conducting small tests and I will keep you posted on those results as well—after 24 hours into the test we are seeing no differences between an unsprayed patch and a sprayed patch.
For right now, it's looking like pollinator activity is depressed throughout the state and it is most likely attributable to the drought. Feel free to contact Allison (allison.jonjak@wisc.edu) with any additional questions or to report what you're seeing.
This article was posted in
Cranberry
,
Insects
and tagged
Allison Jonjak
,
bees
,
Cranberries
.