Grower Update: Vilas Cranberry
Hello everyone, hope you are all doing well and have enjoyed what seems like the shortest summer yet. I guess as they say time flies when you are crazy busy… I mean having fun! All jokes aside it has been an interesting growing year with the weather and smoke haze. We have had some rain but are still very dry up north. Berries are sizing up but it's been a slow painful process to watch, overall things are looking good for everyone this year though. Bug pressure has been on and off, some fruit worm issues around but most of all it's been flea beetle problems. Some growers having to control the whole marsh, others able to control with spot treatments. The thought of harvest has been on everyone's minds as all preharvest work has begun, ditches are being cleaned, harvest equipment being serviced and modified, and most importantly empty semi-trailers are starting to show up! This is the time of the year I enjoy most, watching everything from the summer come together and the calm before the storm. I hope everyone has a bountiful and safe harvest this year!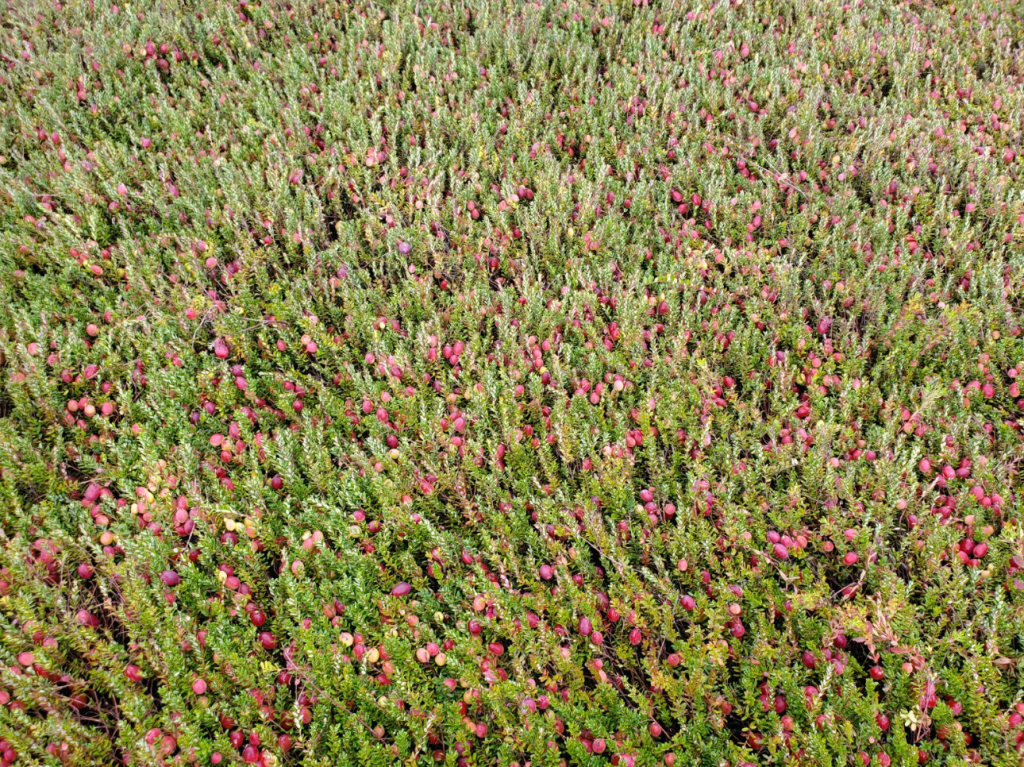 This article was posted in
Cranberry
and tagged
Cranberries
,
grower update
.