Thank You To Our Updating Growers
From April through October, three helpful growers have been sharing their 2020 cranberry story with us. Specialists, scientists and crop consultants have updated us when their research hit milestones, when lots of growers were voicing similar questions, or when new information was discovered. Our 2020 growers have been pitching in for every single issue, and we're sure grateful!
Seth M. Rice, with Flying Dollar Cranberry, is an all-star photographer, sharing photos of wildlife, vines, and berries on the central WI marsh all season long.
Willow Eastling, with Gardner Cranberry, has given reports on both central and northern marshes that she works with—educating us on the phenological development of several varieties across the regions.
And Wade Brockman—tireless with plantings, assisting research, and property improvements all year long—still always found a way to tell us about the latest developments at the Wisconsin Cranberry Research Station. Wade handles all the day to day marsh operations, AND all of the additional requests and communication the researchers think up, and still had time to share. This photo is of the lined beds—look how well they've filled in!
Thank you to each of the three of you for sharing snapshots of your season with us!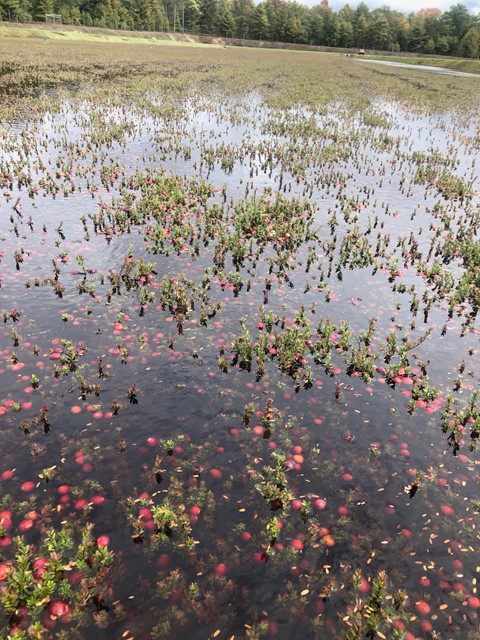 This article was posted in
CCMJ
,
Cranberry
and tagged
Allison Jonjak
,
CCMJ
,
Cranberries
,
cranberry
,
grower update
,
WCRS
,
Wisconsin Cranberry Research Station
.