We're Checking the Yield on Our Trials! Here's What To Look Forward To at Cranberry School 2021
As we put on our waders to analyze yields our trials, we wanted to let you start building excitement to discover what we've learned this year. Some quantitative studies, some qualitative studies—some foundational and some immediately actionable—we're excited to share our work with you and hope you'll come with questions about how to improve your marsh for 2021.
Variety Trials from Juan Zalapa, Research Geneticist, USDA-ARS
After a productive year of planting hundreds of varieties at the Wisconsin Cranberry Research Station, Juan's team harvested their research plots at Cranberry Creek Cranberries on September 18. Following covid safety constraints (like the team driving up in eight separate vehicles), it was a harvest season to remember. Look forward to discussion of trait data and variety development from Juan this winter!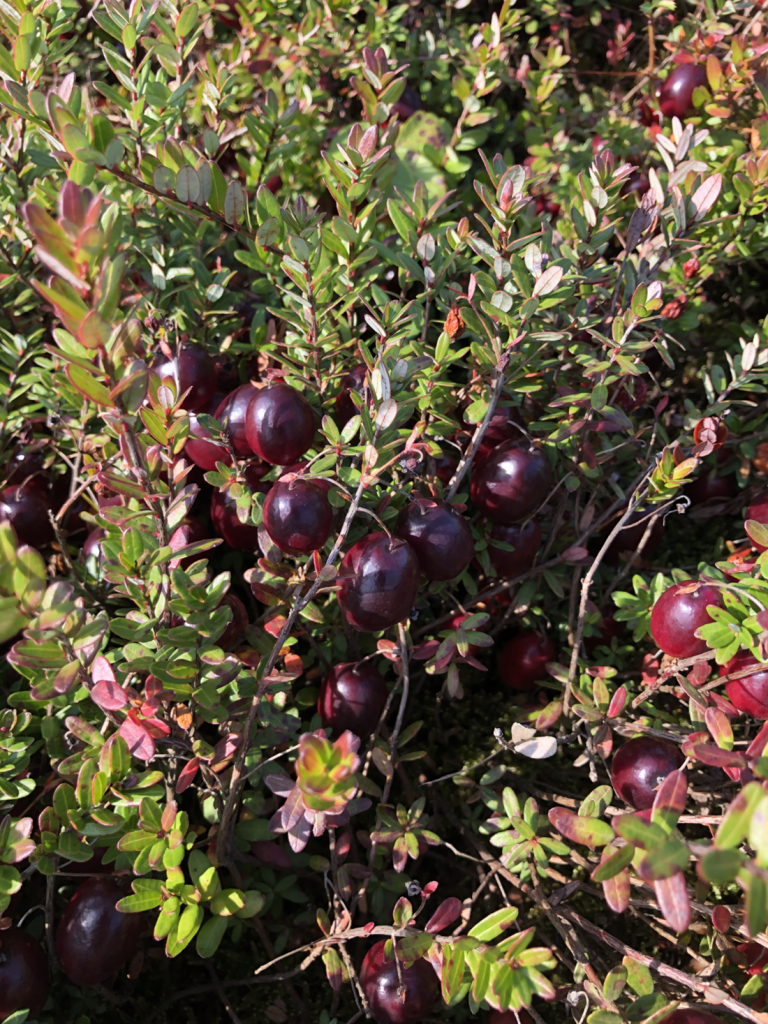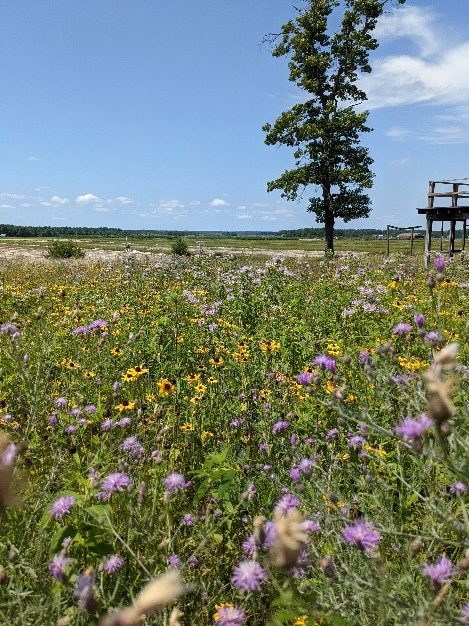 Pollinator Gardens with Christelle Guédot, Fruit Crop Entomologist and Extension Specialist, University of Wisconsin – Madison Department of Entomology
You've hopefully become familiar with the work of Christelle and her student Nolan Amon on pollinator gardens. This project will be completed this year, and Nolan will graduate in May 2021. Be sure to catch their presentation, "Impact of pollinator gardens on wild bee communities in cranberry" at Cranberry School.
Fungicide, Insecticide, and Herbicide Trials with Jack Perry, Senior Research Specialist, Dept of Horticulture, University of Wisconsin – Madison
Jack Perry is running trials galore in 2020, including 3 trials at the Wisconsin Cranberry Research Station and the balance at commercial marshes.
In Fungicides, Jack has run trials on registered and candidate control methods for fruit rots, for cottonball, and for the outcomes of surfactants on fungicide applications.
Against insects, both registered and candidate insecticides have been trialed against cranberry fruitworm, against sparganothis fruitworm, against the bluntnose leafhopper, against tipworm, against fireworm, and against flea beetles. Trials testing the impact of surfactants on insecticide efficacy have been done as well.
Against weed pests, trials of pre-applied registered and candidate herbicides against problem weeds can be compared with trials of post-applied registered and candidate herbicides against a variety of problem weeds. One trial at two locations was also performed investigating a candidate post-applied herbicide against mosses.
Other trials sponsored by others that Jack was involved with include an insecticide residue sample collection with Ocean Spray, trials to investigate two moss control products with Gowan Co, and the analysis a surfactants and crop saftener with Winfield and Provision Partners Co-op.
Phenotyping with Jyostna Devi Mura, Research Molecular Biologist, USDA-ARS
Jyostna was hired just as covid restrictions were being implemented, but she didn't let that stand in the way of beginning good research. She has 3 major projects ongoing:
Phenocams are going to be an important foundational piece of research. Jyostna's team will mount cameras to take photos of many varieties throughout the growing season, which in the future will enable determination of variety-specific developmental differences. (I'm hopeful this will be a key to sharpening our understanding of across-variety frost tolerances—it should also educate us about bud development, flowering time, fruit set, color development, and new plant growth.
To better understand how these traits differ from cultivar to cultivar, we have collaborated with Andrew Maule, a Ph.D. student from the Zalapa lab, to develop a phenotyping tool that will allow us to develop a time-lapse analysis from plants growing in the field. We are developing a prototype camera using a Raspberry Pi computer set up in the field in spring 2021. The Raspberry Pi computers are tiny and low cost; they allow different add-on equipment such as cameras and sensors.
The goal is that these cameras will take multiple pictures a day from spring to harvest that will allow us to gain a better insight into how different cultivars develop. Currently, we are in the process of testing the camera prototype at UW Madison Walnut Street Greenhouses.
We are also using Brinno time-lapse cameras to compare which systems provide better information, which we tested late-summer to fall. In Stevens, we were able to see fruit and color development as well as new plant growth. We will have 4 raspberry pi cameras that will be tested during the fall-winter period so that we are ready to set them up this spring at a commercial marsh.
We hope to use this information to provide a more detailed description of each cultivar to facilitate cultivar selection when choosing different/new varieties for planting, as well as to improve management of cultivars already planted.
Studying the effect of pH: We collected soil samples from high pH beds and control beds to study the effect of pH on nutrient uptake, phenology, fruit size, and quality. We are analyzing leaf, stem, and fruit samples for mineral nutrients, amino acids, organic acids, and carbohydrates. We are also analyzing soil samples for nutrients and microbiome. We would like to understand the microbiome (both bacteria and fungi) of these two soils and their role in maintaining pH.
Finally, a plan is made to study genotypic variation for photosynthesis across cranberry varieties at different growth stages: We are working on measuring photosynthesis and Rubisco in cranberries. We are planning to measure in Zalapa's cranberry mapping population in the spring.
Fall Nitrogen Fertilizer with Amaya Atucha, Fruit Crop Specialist, University of Wisconsin-Madison
Dr. Atucha's cranberry physiology lab has been working for the last three years on evaluating the effect of Fall Nitrogen Fertilization on yield and fruit quality. This season they have completed the last year of data collection and will be presenting the summary of the project's results at Cranberry School. In addition, the Atucha lab has continued working on understanding cranberry vines adaptations to freezing conditions, in particular exploring the relationship between damage (i.e., browning) of bud structures and its consequence on upright growth and fruit production during the following growing season. Dr. Atucha will also be presenting the results of the plant growth regulator study completed last year, in which the effect of gibberellins and anti-gibberellins on flower induction was evaluated.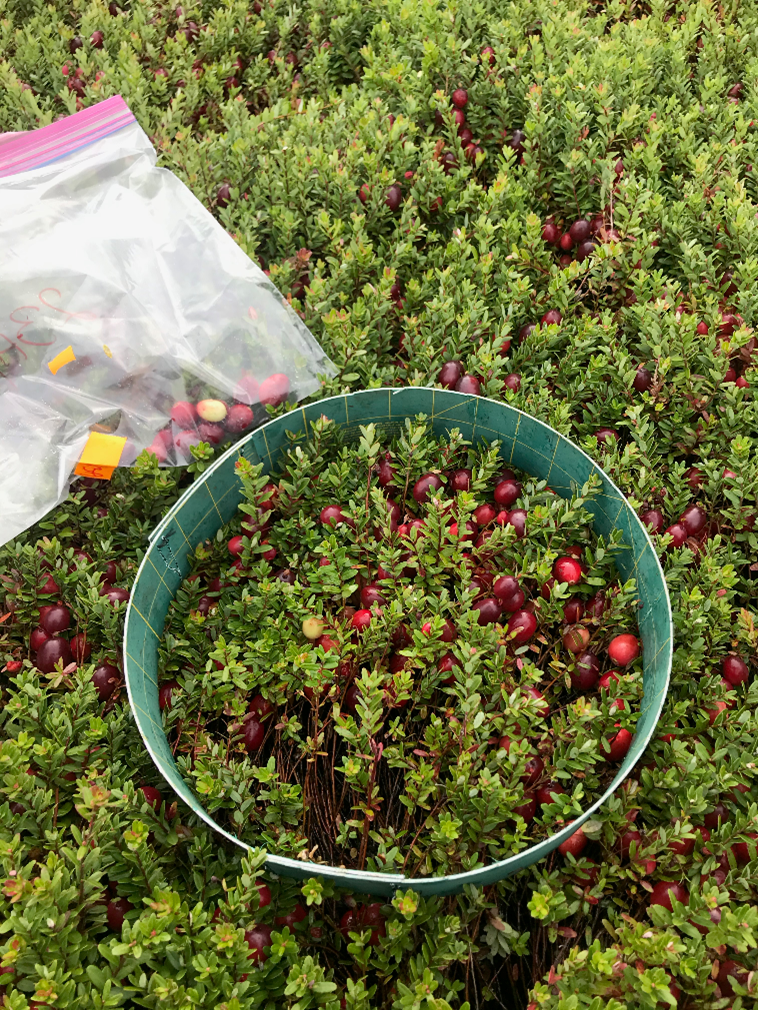 Nematode Citizen Science with Shawn Steffan, Research Entomologist at USDA-ARS, Madison, WI; Department of Entomology, University of Wisconsin-Madison
Shawn wrote an article detailing the very successful findings, click here!
We've been asking and answering big questions.
And when you finish harvest, catch your breath, and get the vines protected for the winter, we'll be ready to share them with you! Both the University of Wisconsin-Madison Division of Extension and the Wisconsin State Cranberry Growers' Association will follow up with information on registration.
This article was posted in
CCMJ
,
Cranberry
and tagged
Amaya Atucha
,
CCMJ
,
Christelle Guédot
,
Cranberries
,
cranberry
,
Cranberry School
,
fall nitrogen fertilization
,
Fungicides
,
Herbicides
,
Insecticides
,
Jack Perry
,
Juan Zalapa
,
Jyostna Devi Mura
,
phenotyping
,
pollinator gardens
,
pollinators
,
Variety trials
.