Grape Cultivar Developmental Stages: July 7, 2021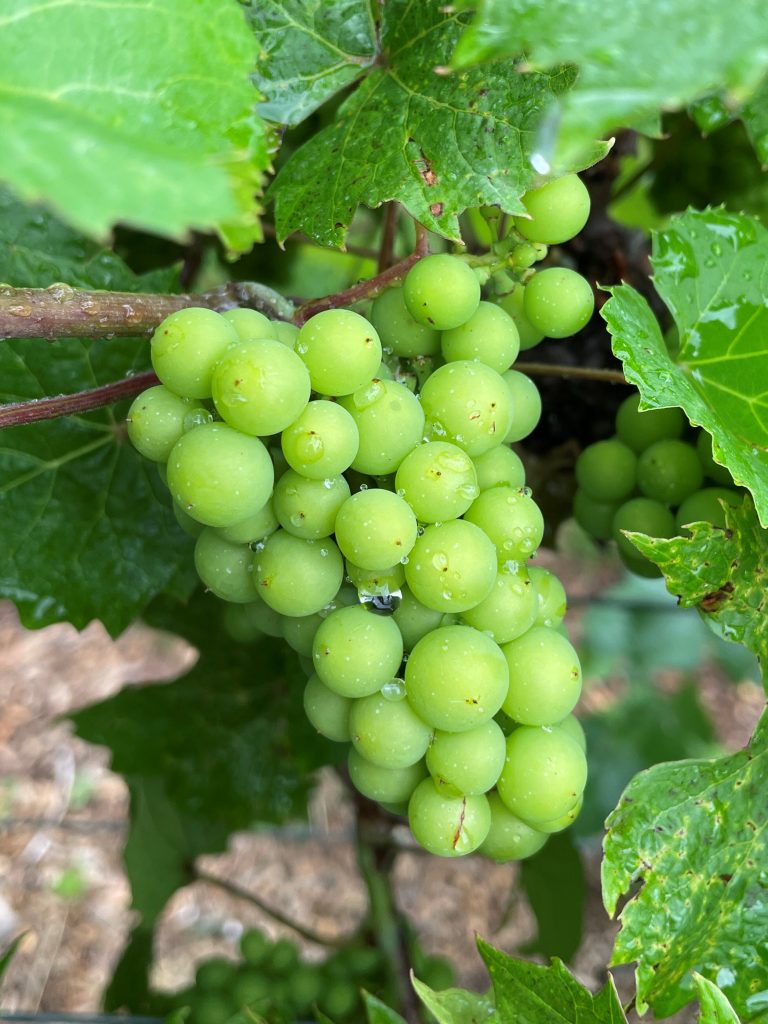 Petite Pearl
Phenology
This week at the West Madison Agricultural Research Station (WMARS) in Verona, WI, all cultivars have berries that are still hard and green, E-L* Stage 33. Cultivars with tight clusters, such as Brianna and Petite Pearl have reached bunch closure (berries are touching). The setting of fruit on Marquette clusters was more variable due to uneven pollination. In the vineyard that contains Brianna, this cultivar is experiencing a high incidence of downy mildew on the clusters this season, with approximately 80% of clusters affected (see picture below). The effects of reduced pollination can be seen on La Crescent and Marquette.
*E-L stands for the Eichhorn-Lorenz growth stages scale to describe grapevine development.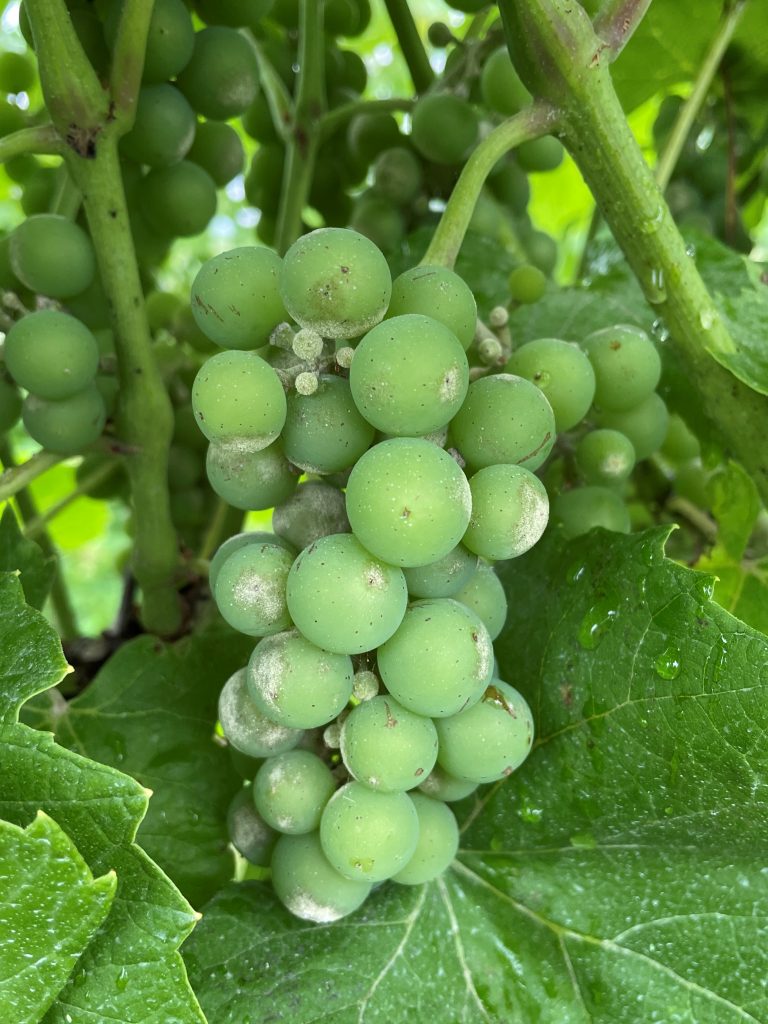 Figure 1. E-L growth stages of grape cultivars at the West Madison Agricultural Research Station, as of July 6.
Growing Degree-Day (GDD) Accumulations
Depicted in Figure 2 and listed in Table 1 are the GDD accumulations from April 1 to July 6 for this year and the past two seasons. Degree-days were calculated using a base 50 °F, starting on April 1 as a biofix date. We use the NEWA website and the "BE" (Baskerville-Emin) calculation. This method uses a sine wave instead of a simple average temperature calculation, which is thought to provide a more accurate estimation of degree-days. You can visit the NEWA "About degree days" page to learn more about the concept of degree days and the formulas used in calculations. (http://newa.cornell.edu/index.php?page=about-degree-days).
As has been the case since mid-May, the current 2021 season GDD accumulations at both WMARS and PARS are continuing to be greater than for either 2020 or 2019. The current GDD accumulation as of July 6 at WMARS (1248 GDDs) is 167 and 273 units higher than in either of the previous two years, respectively. At PARS, the rate of GDD accumulation has slowed over the past two weeks, as compared to the same periods in 2019 and 2020.
Table 1. Growing degree day accumulation as of July 6, 2021 (April 1 biofix date; base 50 °F BE*) at the West Madison Agricultural Research Station (WMARS) and the Peninsular Agricultural Research Station (PARS).
| | | | |
| --- | --- | --- | --- |
| Location | 2021 | 2020 | 2019 |
| WMARS | 1248 | 1081 | 975 |
| PARS | 853 | 739 | 581 |
*BE = Baskerville-Emin calculation method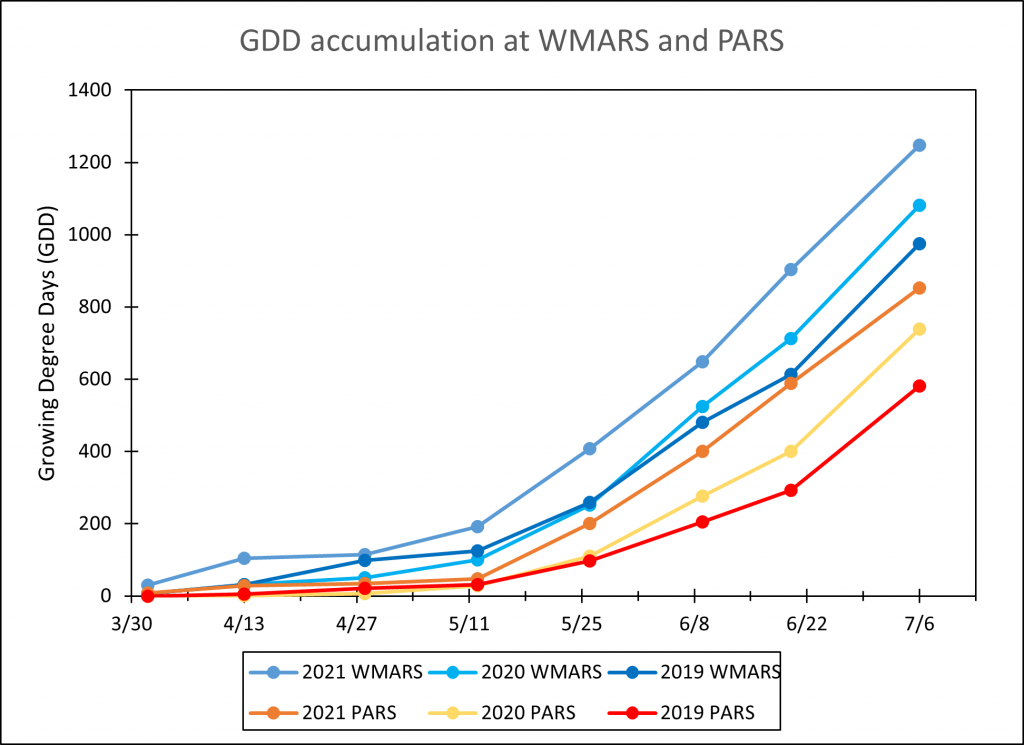 This article was posted in
Grapes
and tagged
Amaya Atucha
,
Andi Nelson
,
Beth Ann Workmaster
,
grape phenology
,
Grapes
,
grapes developmental stages
,
Jarret Miles-Kroening
.