Walk With Care in Cranberry Beds
The Wisconsin Cranberry Research Station hosts tours for the media, public servants, local school groups as well as in-bed research conducted by UW-Madison staff and students. To help visitors protect the plants, themselves, and the cranberry crop during their visits, the Station Manager and the Wisconsin Cranberry Research and Education Foundation requested that I make a printable guide.
The guide is one side of one page, in simple language. It applies to all cranberry marshes, so I wanted to share it widely—if you would like to print copies to use at your own marsh with your own visitors, you can access the PDF here.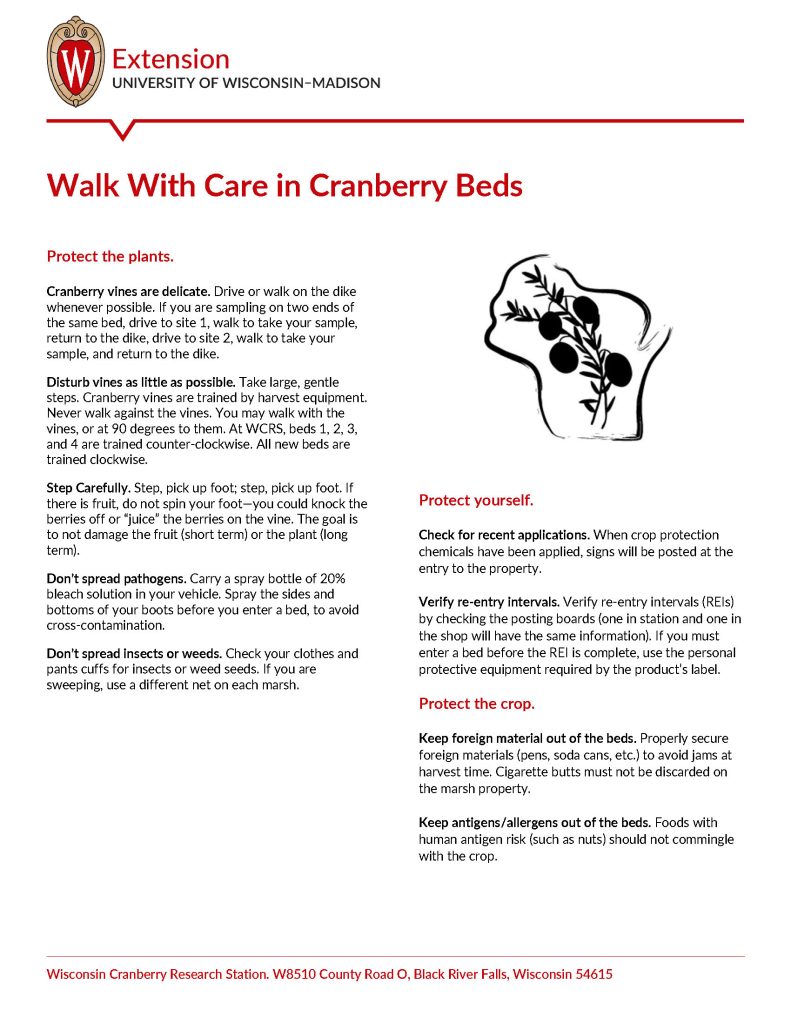 This article was posted in
Cranberry
,
Other News and Resources
and tagged
Allison Jonjak
,
Cranberries
,
cranberry tour
,
Wisconsin Cranberry Research Station
.